AirXonix
Compatible with iPhone, iPad, iPod touch.
Requires iOS 8.0 or later.
Game Overview
Fast and fun arcade-style game. AirXonix is a modern 3-dimensional remake of the famous Xonix game. In the older Xonix you controlled a device, which moved over a field with several monster-balls wandering inside. The objective was to cut the balls away from as much spare field as possible. The rules of AirXonix are almost the same, except the device you control is flying in the air and everything is in full 3D! New types of monsters and a slew of different bonuses all displayed in full 3D bring the old game to an entirely new level. AirXonix includes 5 types of games with more then 80 levels.
iPad Screenshots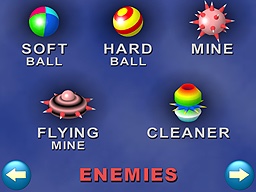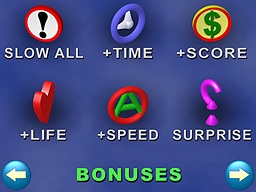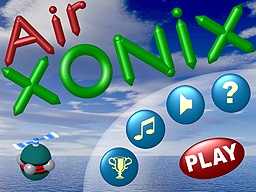 Game Rules
You control the flying device, which moves above the playing field. Your goal is to fill in the majority of the field. To achieve it, you have to fly above a clear area, and to cut off parts without the balls. (At the same time the balls should not cross your trajectory!) Avoid contacts with the mines, which move on the filled areas. Playing time for each level is limited. Collect the bonuses to gain life, to increase score and time, to slow down all balls and mines.
Touchscreen control notes
Tap the screen and move your finger to select a driving direction. You can rule your device by keep in touch. Set loose the screen to stop moving the device. You may use any part of the screen for controlling. Itís not necessary to tap on the device directly.
AirXonix and more games for PC Windows
here...
Copyright © 2016 Vladimir Savin